For this week's Etsy Feature Friday, I have decided to go with an Easter theme. It may seem a bit early to be focusing on Easter, but if you are going to have your decorations up long enough to enjoy them, the time to purchase them is now! (Plus it allows extra time to order that little custom something you've always wanted). All listed prices are in Canadian Dollars. Without further ado, here are our featured items for this week:
1.
Handmade Easter Bunny
-
HandmadeGiftBoutique
, $43.15
I chose this doll because of its soft, quaint look and feel. If you are trying to get away from the commercial aspect of Easter but still give your child something to cherish, this would be the perfect option. This little bunny would also make a great Easter decoration for a country-style home.
2.
Hand-painted Easter Eggs
-
MyAuntieEva
, $11.50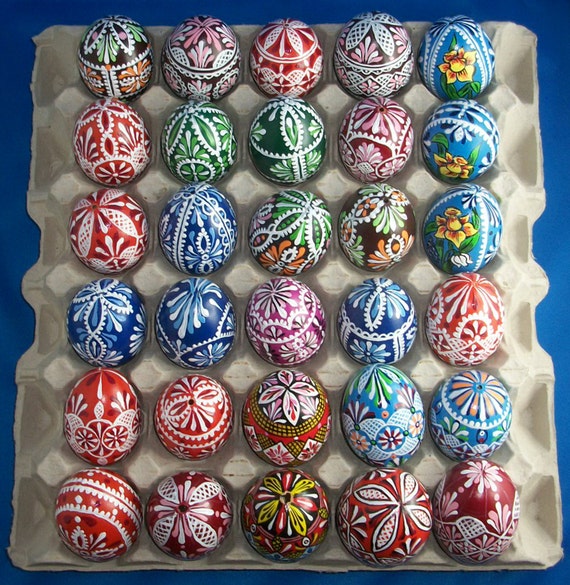 Many people, myself included, love the look ad feel of traditional patterned Easter Eggs, but do not have the time or talent to create them for themselves. MyAuntieEva provides a gorgeous (and cost-effective) alternative to making themselves, without the fuss or the mess.
3.
Easter Nest Wreath
-
RedRobynLane
, $55.25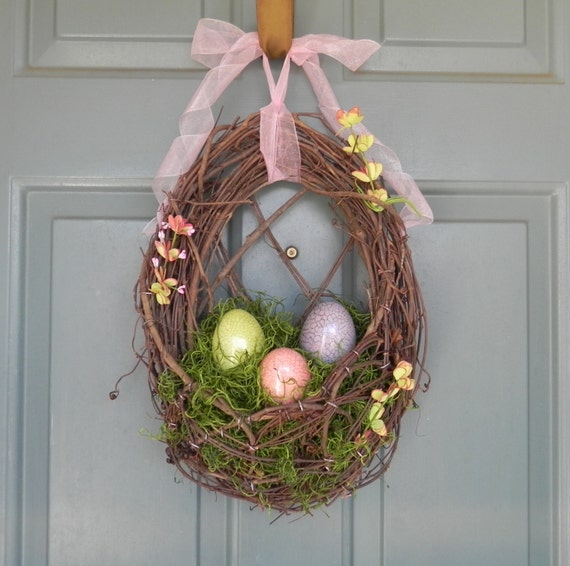 This photo really speaks for itself. RedRobynLane's wreath captures the soft, quiet gentleness and frailty of spring in a beautiful rendition of the traditional holiday wreath. The use of grapevine and real spanish moss adds to its unique charm.
4.
Easter Block Decoration
-
FayesAttic11
, $24.17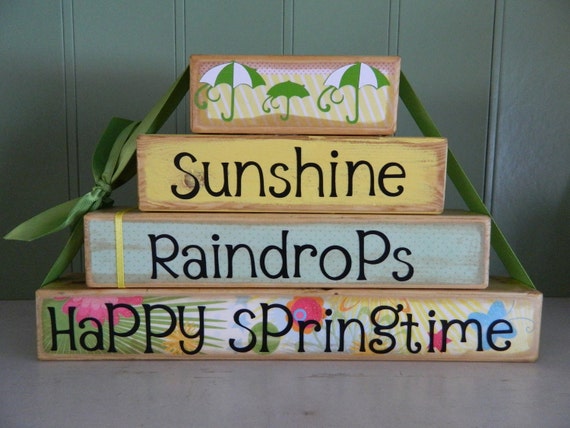 This great decoration adds a pop of color to your living room or front entrance. The use of blocks and the childish font bring the memories of Easter egg hunts and mudpies into the door in a clean, happy ensemble.
5.
Pussywillow Butterfly Wreath
-
WestTwinCreationsLLC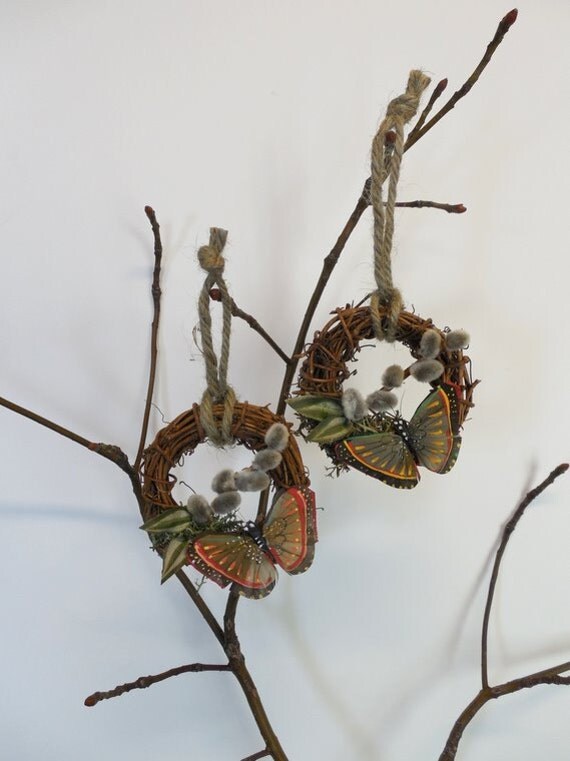 This decoration brings a particular smile to my heart. Every year, my grandmother collects a branch from a blossoming pussywillow tree, and brings it indoors as her Easter Tree. She then decorates the tree with wooden eggs. While pussywillow branches may not be available everywhere, this pussywillow butterfly wreath is a lasting reminder of the Easter tree and all of its meaning.
Finally - I would be remiss if I didn't mention something from my own shop,
HardlyMartha
.
Easter brings memories of mud, fresh grass, baby animals, and time spent with loved ones. It is with all of this in mind that I select my favorite shop item for an Easter celebration:
Pretty Purple Handmade Earrings.
These earrings sell for a bargain at $5.76.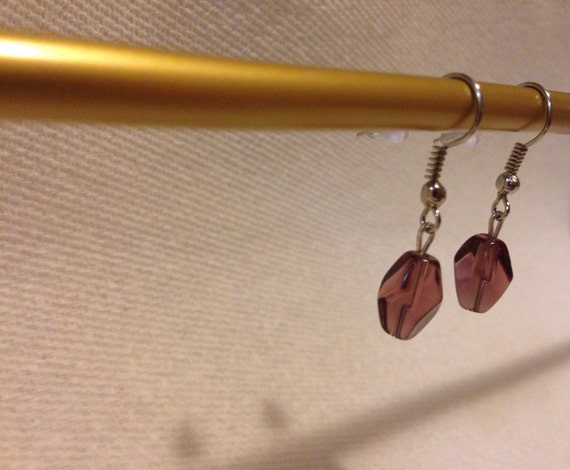 Which earrings would you choose from my HardlyMartha shop to wear for Easter?